May 17, 2022
Press Contacts
Victoria Salvador
4385032211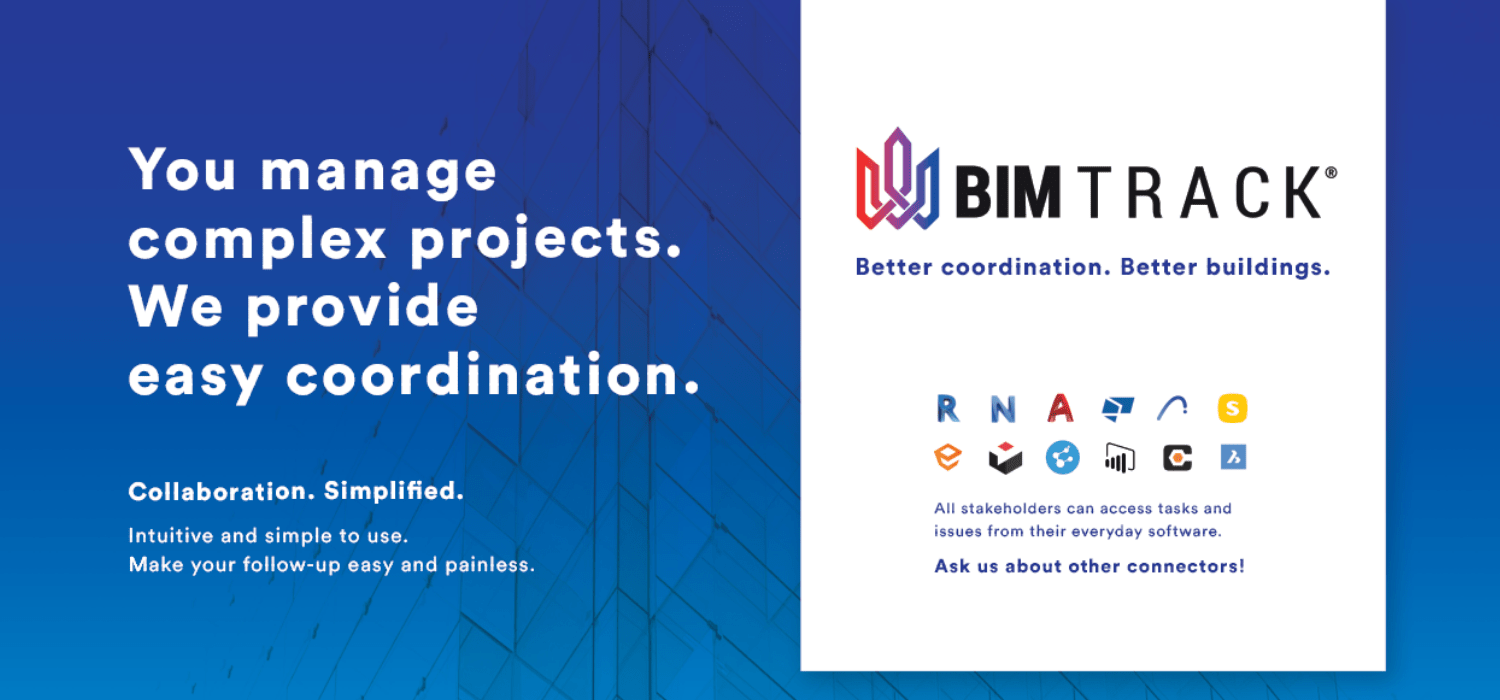 QUÉBEC, Canada —
Montreal, Quebec – May 17, 2022, BIM Track is pleased to announce the launch of BIM Track Mobile, a companion app to BIM Track's cloud platform for BIM coordination, available as a free download for iOS and Android mobile devices.

Keeping communication and collaboration between the field and the office on construction projects can be tricky. Historically, valuable information was scattered in SMS, email, Microsoft team messages, or other platforms. This typically led to confusion, delays, and headaches.

With the BIM Track Mobile app, job-site teams will now be able to quickly keep tabs on tasks and questions assigned to them, while back in the office BIM Coordinators will be able to easily monitor action items in one place. With the tap of a finger on any iOS or Android cell phone, even when offline, field teams will be saving time and confusion. "BIM Track Mobile fills an important piece of the BIM puzzle," explained Carl Veillette, Co-founder and Chief Product Officer at BIM Track. "It allows for a single communications channel between job sites and the office so that less time is wasted with ambiguity, retroaction occurs more quickly, and time is spent more efficiently resolving challenges."

As a cellphone application, BIM Track Mobile was designed with accessibility and ease of use in mind; the app is fully functional offline, which is important for when cell network or wifi access is lacking on the job site. On-site teams can use the application to log issues, track work assignments, and answer requests from BIM / VDC managers right from the app's streamlined interface. This simplifies the foreman's daily tasks: the days of having to write observations in a log book and then transcribe them to email or to a form are over. For the BIM / VDC manager, BIM Track Mobile allows them to spend less time searching between SMS, emails, or other digital conversations to integrate comments, notes, questions, and picture locations of on-site conditions; the app instantly connects data from the field to specific project tasks. Finally, on-site workers can use BIM Track Mobile to log their daily tasks and can access their to-do checklist at their fingertips, increasing not only their own accountability but that of their supervisor as well.

"The UX team at BIM Track dedicated much of their energy designing an accessible and easy-to-use interface," according to Christian Proulx, Vice President of Customer Operations. "This is because adoption in the field is key to leveraging the benefits provided by the app so that on-site teams can let architects and engineers know the precise conditions they are meeting on the field. So we are very excited to showcase BIM Track Mobile to site coordinators."

This product launch is part of BIM Track's ongoing commitment to helping companies achieve the epitome of efficient and streamlined BIM coordination and collaboration from design to pre-construction and beyond. Identifying, assessing, planning, mitigating, monitoring, and analyzing risk across all projects, positions BIM Track Mobile users at the forefront of those who can consistently deliver a better-built environment, on time and properly coordinated. For more information about BIM Track Mobile, visit bimtrack.co/mobile
###
About
You manage complex projects. We provide easy coordination.
Stop digging out from under piles of SMS, email, spreadsheets, and meeting notes.
BIM Track is an easy-to-learn and adopt BIM/VDC cloud-based coordination platform that works with your day-to-day BIM software.
Right from the web viewer, you now know who's going fix this clash - how critical the issue is - what you had agreed on -who's taking care of this RFI - and most importantly, that you'll be able to deliver a model that's reliable and ready to build from - on deadline.
BIM Track. Better coordination. Better buildings.